August 13, 2020 / recipes / recommended
Did someone say baby corn? Count us in! This colourful Vegetable Stir Fry recipe is one of our favourite meals and is easy to prepare in big batches for your family or just for yourself if you love leftovers and meal prepping as much as we do. Our patients know that we always recommend including as many colours as possible into your diet, so this recipe is 110% Dietitian approved! Check out the recipe instructions below and to eat the rainbow!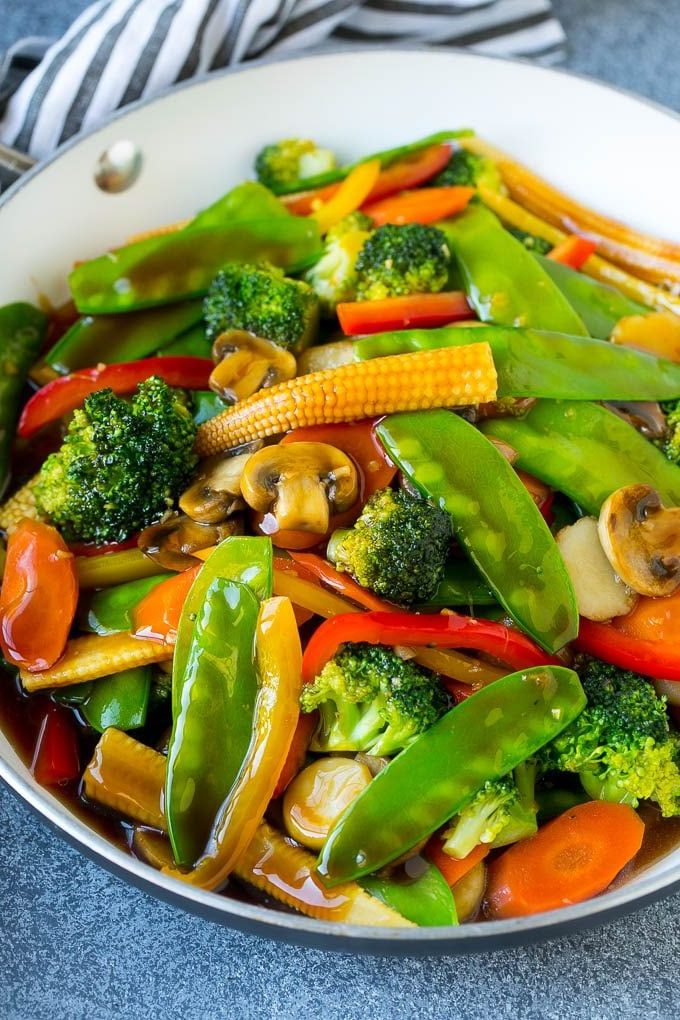 Ingredients:
– 2 tbsp sunflower oil
– 4 spring onions, cut into 4cm lengths
– 1 garlic clove, crushed
– piece fresh root ginger, about 1cm, peeled and grated
– 1 carrot, cut into matchsticks
– 1 red pepper, cut into thick matchsticks
– 100g baby sweetcorn, halved
– 1 courgette, cut into thick matchsticks
– 150g sugar-snap peas, trimmed
– 2 tbsp hoisin sauce
– 2 tbsp low-salt soy sauce
Instructions: 
Heat a wok on high and add your sunflower oil. Add the spring onions, garlic, ginger and stir-fry for 1 minute, then reduce the heat. Take care not to brown the vegetables. 
Add the carrots, red pepper, and baby sweetcorn and stir-fry for 2 minutes. Add the courgette and sugar snap peas and stir fry for another 3 minutes. Toss the ingredients from the center to the side of the wok using a wooden spatula. Do not overcrowd the wok and keep the ingredients moving.
Add 1 tbsp of water, hoisin and soy sauce and cook over a high heat for another 2 minutes or until all the vegetables are cooked but not too soft. 
Serve with noodles or rice depending on your preference. 
Each serving provides 103kcal, 3g protein, 7g carbohydrate (of which 7g sugars), 6g fat (of which 0.7g saturates), 3.5g fibre and 1.4g salt.
Bon appétit!
#Health #StirFry #Veggies 
Source: BBC Food