August 27, 2020 / recipes / recommended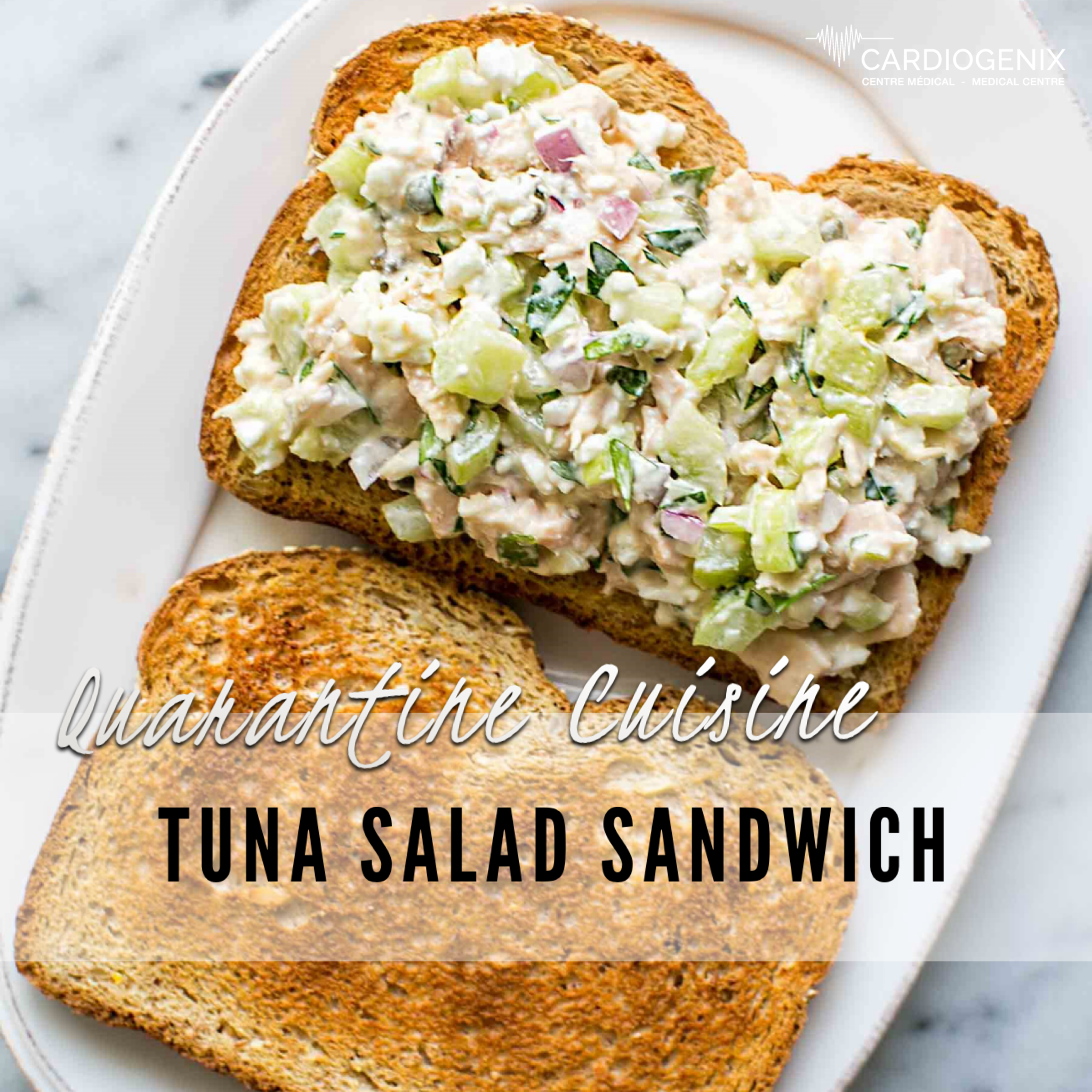 Tuna sandwiches may be a classic staple for easy and protein rich lunches, but this Tuna SALAD Sandwich recipe is the new classic! With crunchy celery, onions, dill, and a whole mix of surprisingly delicious ingredients, you'll never go back to the plain old mayo and tuna combo. If you'd like to whip up this simple recipe at home, see the ingredients below! 
Ingredients: 
– 1 (5 or 6-ounce) can tuna fish
– 1/3 cup cottage cheese
– 2 tbsp mayonnaise
– 1/4 cup finely chopped onion
– 1 celery stalk, finely chopped (about 1/2 cup)
– 1 tbsp capers
– 1 tbsp lemon juice
– Two pinches of dill
– 2 tbsp minced fresh parsley
– 1 tsp Dijon mustard
– 2 slices bread, lightly toasted
– Lettuce and sliced tomatoes (optional)
Instructions: 
Mix all of your ingredients in a medium-sized bowl until fully combined.
Serve your tuna salad on toast with lettuce and tomato either as a closed sandwich or open-face depending on your preference. 
This recipe makes enough tuna salad for 1 large sandwich or 2 smaller sandwiches. You can easily double the recipe. Any leftover tuna salad will keep in the refrigerator for 3 to 4 days.
Bon appétit, stay safe everyone! 
#Health #Tuna #Lunch 
Source: Simply Recipes