August 3, 2020 / educational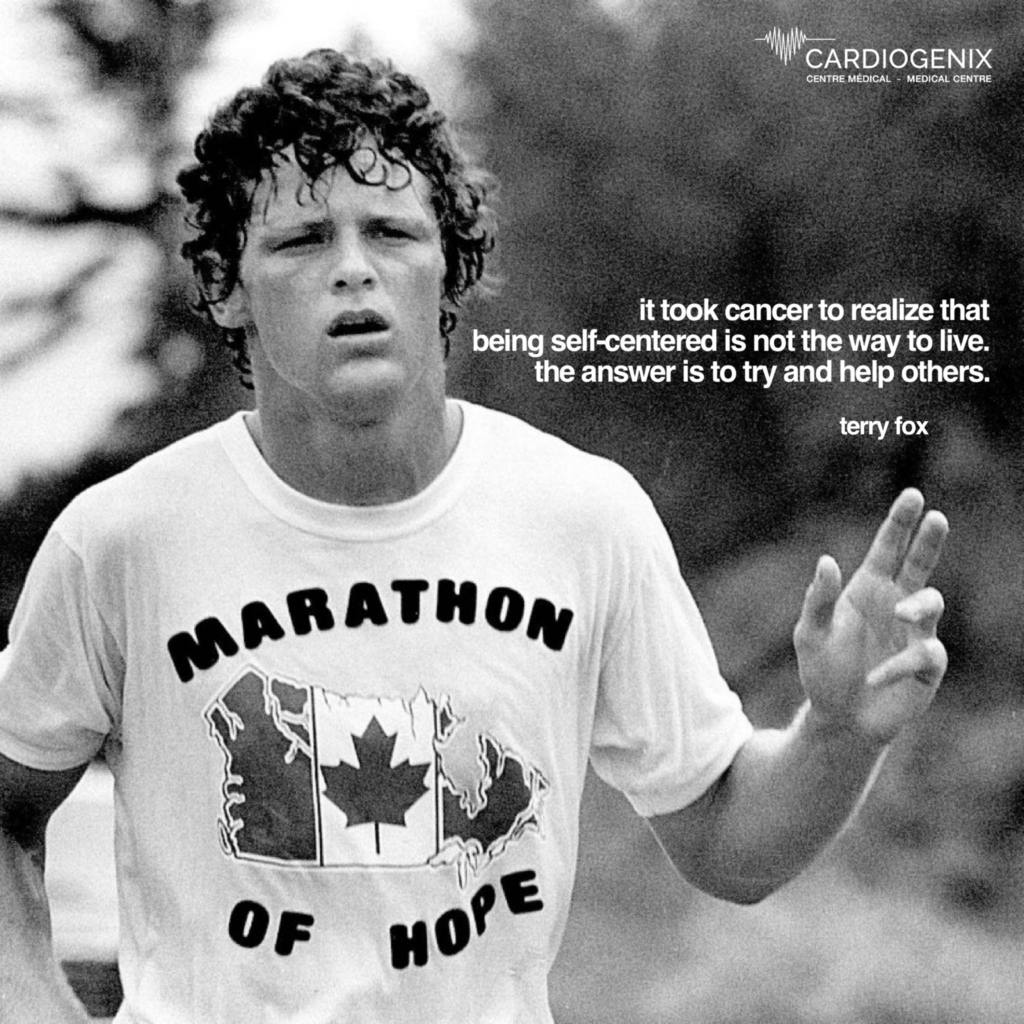 At just 18 years old, Terry Fox lost his leg to Osteosarcoma, a form of bone cancer that has an average age at diagnosis of only 15 years old. A few years later, Terry ran 3,339 miles across Canada over a span of 143 days to raise money and awareness to end the suffering of those affected by cancer, stopping only once his cancer spread to his lungs and he could no longer continue. Although Terry lost his own personal battle with the disease at age 22, his legacy lives on to this day and has inspired many through his story. 
Today, we look back on Terry Fox who reminds us through his Marathon of Hope that we must continuously strive for better regardless of the pains we may face on the way. Achieving greatness does not come easy, but helping and uplifting others on your journey there will make the road worthwhile. 
"I got satisfaction out of doing things that were difficult. It was an incredible feeling. The pain was there, but the pain didn't matter. I want to set an example that will never be forgotten." – Terry Fox
Learn more about Terry Fox's story and foundation here: https://terryfox.org/
You can also sign up to Participate in the Virtual Terry Fox Run on September 20th, 2020 and help raise money to advance cancer research!
Thank you & Stay Safe!