May 18, 2018 / lifestyle / recommended
Summer is just around the corner; so there are lots of opportunities for you to get out and get moving! The team at Cardiogenix has gathered a list of enjoyable activities that you can take part in. When doing these activities, you will be enjoying yourself outdoors as well as exercising without even realizing it!
 Discover the City on Two Wheels
Luckily in Montreal, we have many different bicycle paths to choose from. There are many bike lanes in neighborhoods, parks, and even along canals. Biking has low impact on your joints, which is a great way to work out your legs without causing too much discomfort or pain in your knees, legs and feet. Biking also increases your cardiovascular endurance and can even decrease stress levels. An added bonus of biking is that it is a great method of transportation and reduces pollution so your body and the planet will thank you! If you don't own a bike, but want the experience of biking around Montreal, you can use BIXI, a public bicycle sharing system which can allow you to bike around for just a few dollars!
 Dive Into These Fun and Refreshing Activities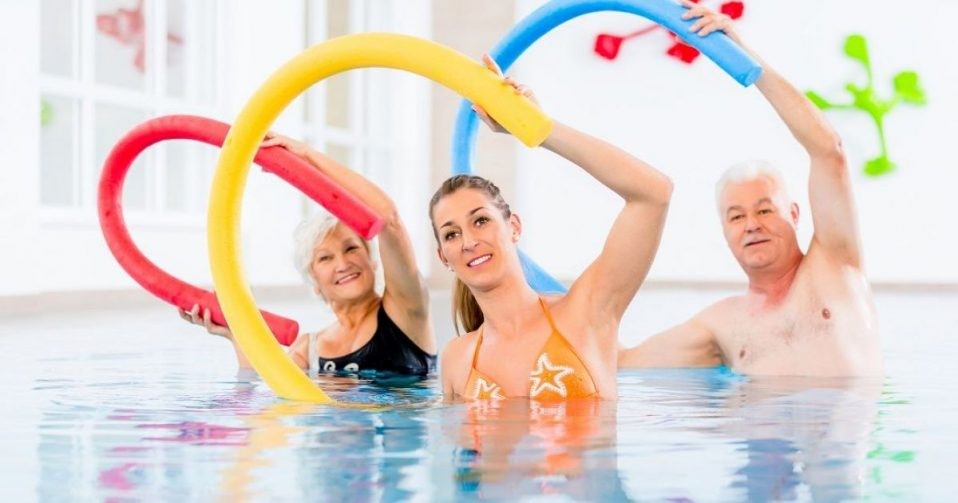 When is a better time to jump in a refreshing pool than during these sizzling hot days?! Not only is swimming a pleasurable activity, but there are also lots of benefits to it. If you are not a swimmer, aquaforme is another type of water-based exercise. This includes water aerobics, choreography, and Zumba. To name a few of their benefits, water-based activities can increase muscle strength, give you greater mobility and flexibility, improve endurance, and reduce pain and fatigue. Water-based exercise can also enhance your mood and sleep quality! Due to the water's buoyancy, joints do not bear weight underwater and can release you of any pressure of stress that is put on them. This makes aquatic exercise especially ideal for those who suffer from chronic back or joint pain, arthritis and those recovering from certain musculoskeletal injuries or surgeries. It is important to keep drinking water during a session because even if you are in water, you can still get dehydrated!
 Spend Some Time in Nature at Local Parks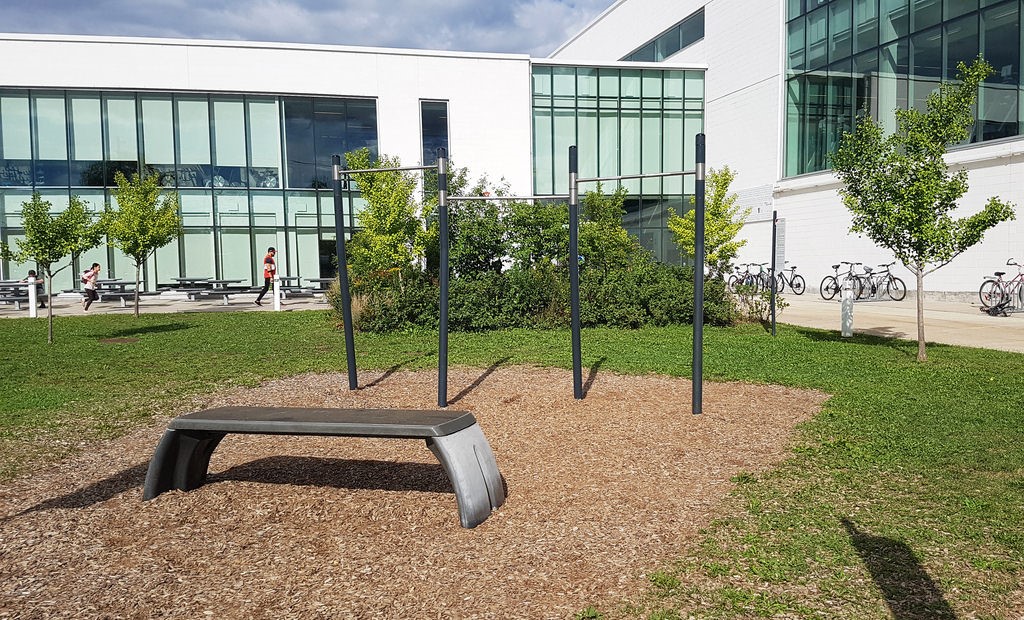 Take your exercise outdoors during the summer, going to a park is a great option! Some local parks have a fitness section accessible to the public for their own workout routine. In Montreal, these parks are known as Trekfit parks. They have areas equipped with benches, bars, ropes, and sometimes manual cardiovascular machines such as ellipticals or bicycles. Using this equipment and the exercise reference cards available will demonstrate examples of different ways to get a great strength training session. You can even go back to your childhood and try the monkey bars! To find a park near you that offers this equipment, you can go to: http://trekfit.ca/en/ and click on the "Locator" tab, and zoom in onto your area on the map. Once you find one close by, click on the blue pin for the information about the park. Since summer days can get very warm, it is best to exercise outdoors in the early morning or right after sun down. If using this type of equipment is not for you, don't worry since many parks also have tracks or paths to jog along, or even to take a walk.
 Count your Score and Your Steps while Playing Golf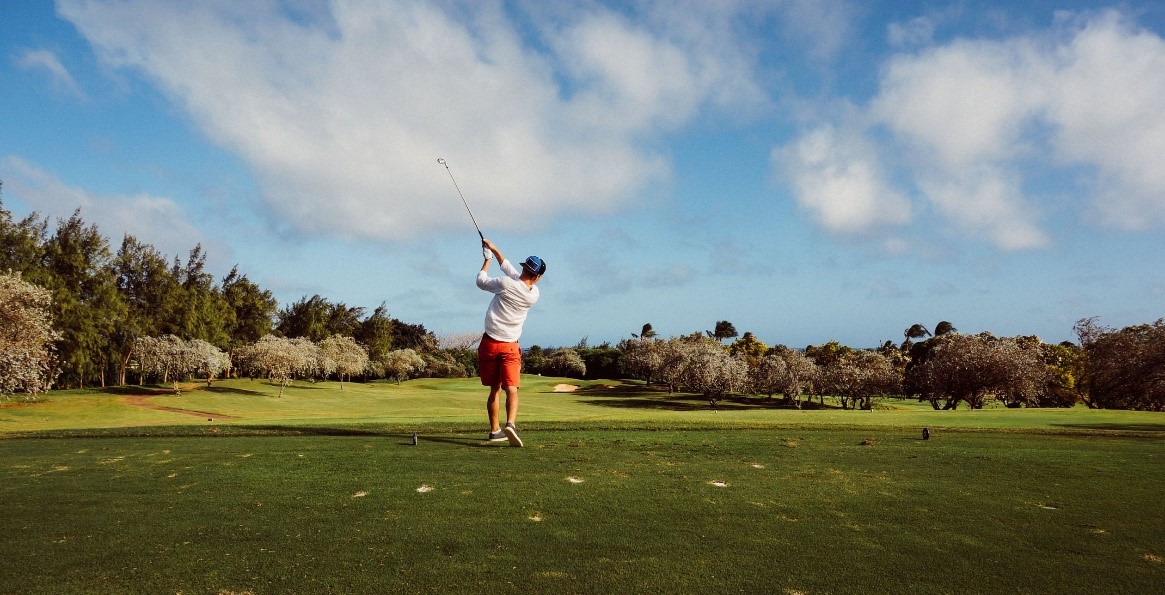 Golf is another sport that you can enjoy during the summer time. A fun tip is to not use the cart! That way, you will walk more, and enjoy a day outdoors. Wearing a pedometer to count your steps can help motivate you to reach a certain goal for that day. The daily average amount of steps recommended is 10,000. You will be surprised at how many steps you can take during a day, especially while playing golf! Another great tip would be to use your abdominal muscles with each swing. This will allow you to have better form and also strengthen your core.
 Reward Yourself with a Beautiful View on a Hike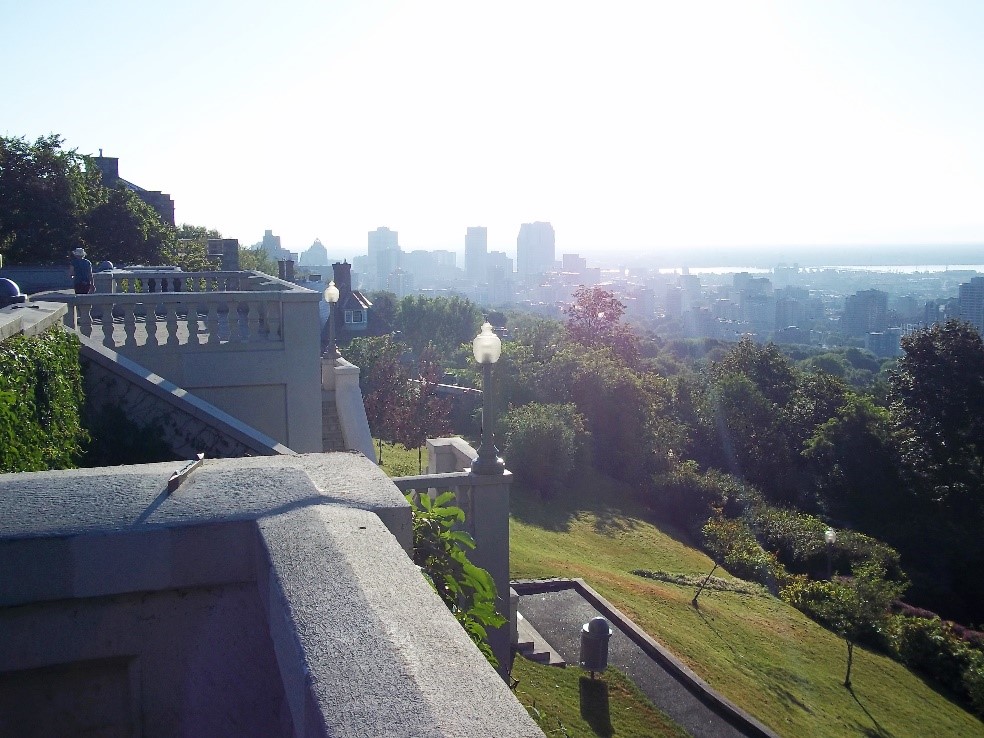 Going on hikes this summer is a must, especially if you like to discover new areas and enjoy Montreal's beautiful scenery! Hiking has many physical and mental health benefits. It can lower your risk of heart disease, improve blood pressure and sugar levels, and can boost your mood! It strengthens your glutes, quadriceps, hamstrings, hips, lower legs, and core, and can improve your balance. Before setting out for a hike, you should choose a path that is suitable for your abilities, either beginner, intermediate or expert. Make sure to bring a big water bottle and some healthy snacks to keep you hydrated and energized! The great thing about hiking is that there is no rush, you can go at your own pace. There are also a lot of places to take breaks with beautiful views. Whether you make it to the top of the mountain or not, the fact that you took part in this great activity is a reward in itself!
 Get Rowdy Playing Sports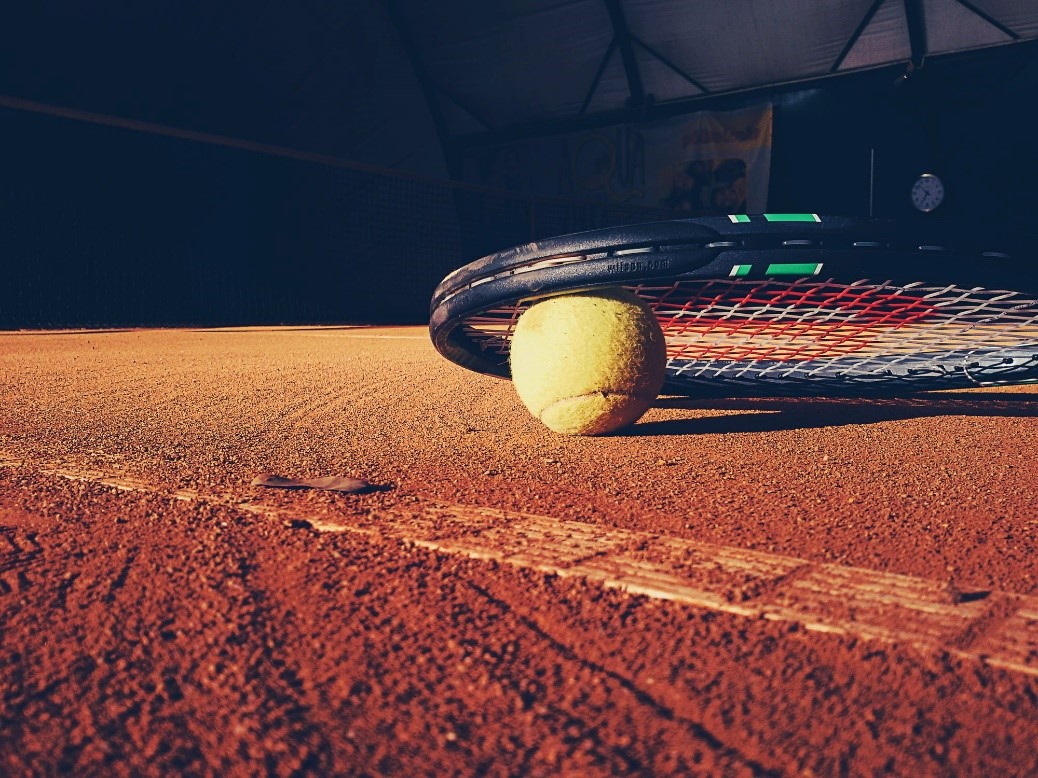 Summer gives us the opportunity to play sports outdoors that we are not able to enjoy during the winter months. Many local parks have fields and courts that are open for the public to use. For example, many have tennis courts and basketball courts that you can reserve in advance, as well as baseball and soccer fields. On the warmer days, you can also enjoy a day at the beach and get some volleyball or badminton in! These sports are great for working out various muscles groups in your body and are especially good for cardio. Take advantage of these fun outdoor opportunities as summer is here!
 Discover Montreal from a New Perspective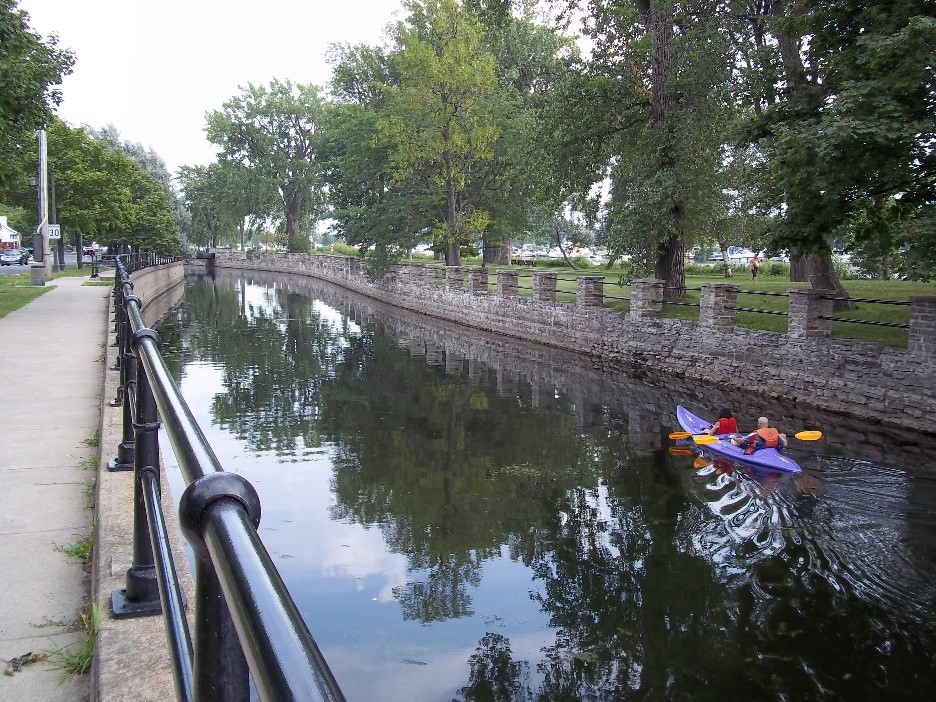 How lucky are we that Montreal is an island surrounded by water! If you haven't already thought of trying a water activity such as rowing, kayaking, canoeing and dragon boating, now would be a great time to start with the weather getting nicer. These activities are ideal for working your core, toning muscles, upper and lower body as well as training your cardiovascular endurance by keeping up a steady pace. There are many rental sites around Montreal that you can take part in and allow you to try a water sport for the day. You can look online for the nearest river/lake to you which may be hosting open-house events to try certain sports. This is a great team building activity to do with a group of friends, family and even co-workers!
So what are you waiting for?! Take advantage of all the summer activities our city and community have to offer! Enjoy the beautiful sceneries, have fun and stay active! Remember to keep hydrated and regularly apply sunscreen in order to have not only an enjoyable summer, but a healthy one too!